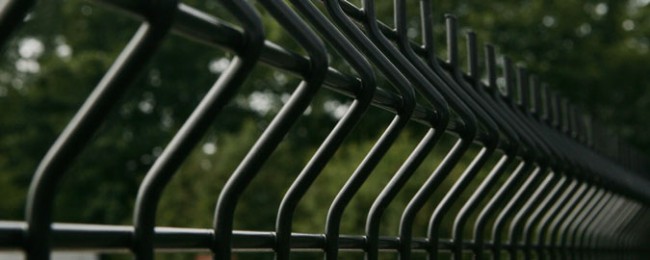 GENERAL SPECIFICATIONS
POST SYSTEM: RHS at 3.025m centres, panel fixed to posts with NK clip type 008, using NK M8 tamper-resistant bolts & hexagonal anti-rotational threaded nutserts.
PANEL WIDTH: 3m MESH APERTURE: 200 x 50mm
WIRE DIAMETER: 5mm horizontal & 5mm vertical
FINISH: Galvanised and polyester powder coated to BS EN 13438- 2005. Colour RAL 6005 Green or RAL 9005 Black.
APPLICATION: NK Ibex ECO is a general purpose fencing system for boundary demarcation and aesthetic perimeters.
NK Ibex ECO is the builders choice for domestic and light commercial projects.
KEY FEATURES: NK Ibex ECO is an easy to install fencing perimeter system. The panel offers 22mm protruding wire ends on the top edge to provide an increased security enhancement. Installation of all fencing is subject to site specific risk assessments and NK recommends due regard should be given to nearby aids to scaling or natural overhangs.
NK Ibex ECO – simply fencing as it should be.